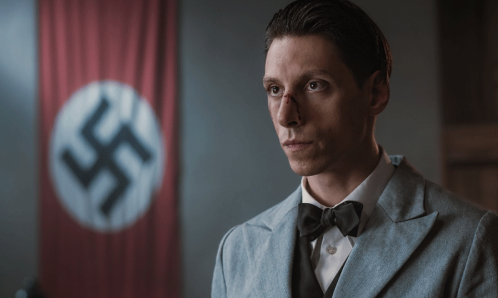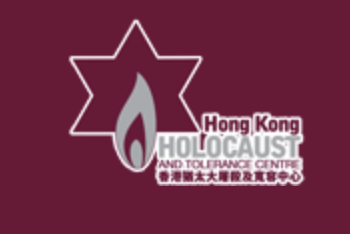 See you later today in the screenings of HKHTC-supported films at HKJFF
The Hong Kong Holocaust & Tolerance Centre is pleased to support a number of Holocaust-themed films as part of the 24th Hong Kong Jewish Film Festival taking place 11-19 November 2023.
These public screenings will take place in person at the Golden Scene Cinema at 2 Catchick St, Kennedy Town. Please see the list below for film descriptions.
We hope you will be able to join us this year. Please visit the film festival website here and get your tickets through this link!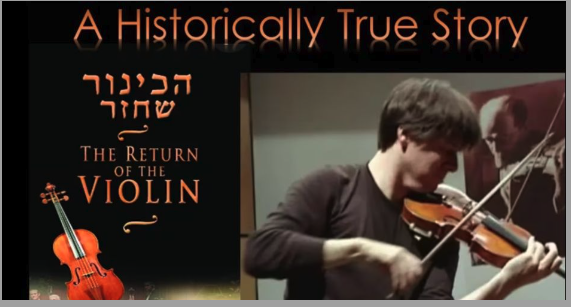 The Return of the Violin (Sunday, 12 November, 12:00pm)
A young Jewish boy [Bronislaw Huberman] from Czestochowa, Poland, plays the violin with such virtuosity that a nobleman gifts him a 1731 Stradivarius, which he later plays in front of composer Johannes Brahms. While playing at Carnegie Hall in 1936 Huberman's violin is stolen. Forced to flee Europe at the onset of World War II, he emigrates to Israel where he establishes the Israeli National Orchestra (the present day Israeli Philharmonic Orchestra) and rescues hundreds of Jewish musicians from Nazi Europe. In this documentary, American violinist Joshua Bell reveals the compelling story of the violin, which was only recovered in 1985.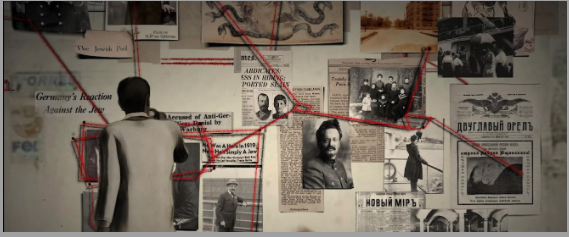 The Conspiracy (Sunday, 12 November, 1:50pm)
This startling animated documentary addresses an insidious, centuries-old conspiracy theory that continues to rear its ugly head today: the idea that Jews have a secret international plot to control the world. Filmmaker Maxim Pozdorovkin and a host of talented voice actors including Mayim Bialik, Liev Schreiber, Jason Alexander, and Ben Shenkman connect the dots of hate and fear, walking us through almost 250 years of antisemitic ideology, and focusing on how times of uncertainty give rise to hatred and increase anxieties in marginalized populations.
Link to trailer here.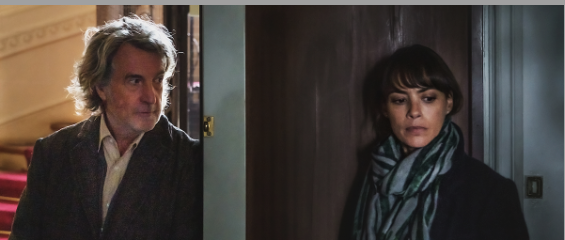 Alla Vita,The Man in the Basement (Sunday, 12 November, 5:20pm)
After a Jewish couple in Paris sells their basement storage unit to a former history teacher ("The Intouchables'" François Cluzet), they discover his secret life as an antisemitic conspiracy theorist. As the couple struggles to rescind the sale, the buyer befriends their naive teenage daughter.
Link to trailer here.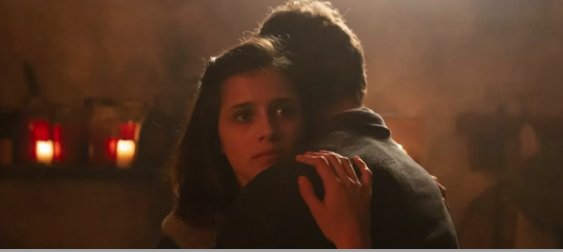 Shadow of the Day (Tuesday, 14 November, 8:50pm)
In 1938 Italy, after the promulgation of the racial laws, fascist-abiding restaurateur Luciano believes he can still live by his own rules inside his business. Everything changes when he hires Anna, a girl with a dangerous secret. A resonance with Europe's flirtation with modern-day facism can be felt in every scene in this mesmerizing period thriller.

Link to trailer here.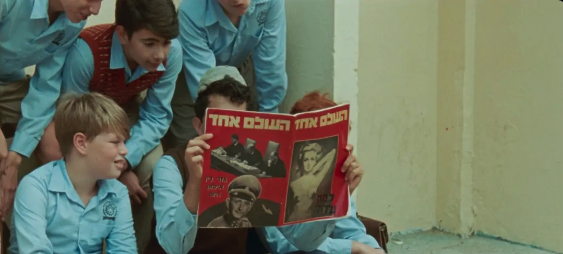 June Zero (Wednesday, 15 November, 9:00pm)
This empathetic and humanistic film looks at the infamous trial of Adolf Eichmann, the architect of the mass extermination of Jews during the Second World War. Depicting the events preceding Eichmann's 1962 execution, Director Jake Paltrow has a unique take on the impact of the event on the Israeli society of the time. Following the perspective of the three main characters, a 13-year-old child, Eichmann's prison guard and an investigator for the prosecution, we see a light, but gripping, way to delineate the story of this national defining event.
Link to trailer here.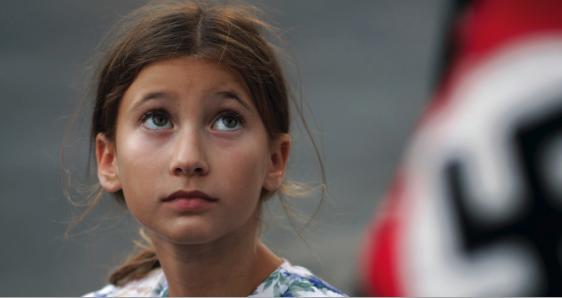 Girl No. 60427 (Sunday, 19 November, 1:00pm)
Tel Aviv, 1998, summer vacation. Reut finds and reads her grandmother's secret diary from the Holocaust. Grandma's story resonates in Reut's well-developed imagination, and the fun week in Tel Aviv with Grandpa and Grandma turns into something else entirely. This mixed-genre, live action/animation film is based on the childhood memories of the director, who discovered her grandmother's Holocaust diary when she was thirteen.
Link to trailer here.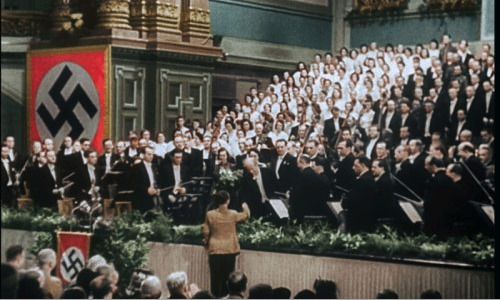 Music Under the Swastika (Sunday, 19 November, 1:00pm)
Why was classical music so important to Hitler and Goebbels? The stories of Jewish cellist Anita Lasker-Wallfisch, member of the infamous Women's Orchestra of Auschwitz, and of star conductor Wilhelm Furtwängler, who worked with the Nazis, provide insight. Both shared a love for classical German music. Why did gifted artists like Furtwängler make a pact with evil? Why was classical music played in extermination camps? And how did this change the way victims saw music?
Link to trailer here.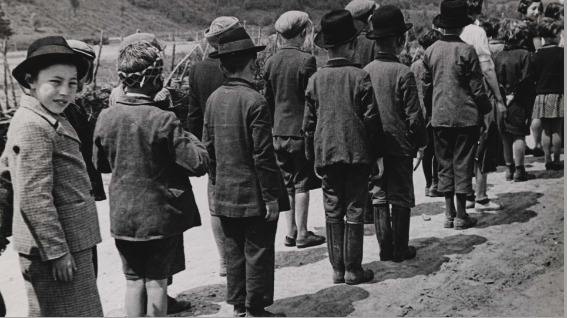 Vishniac (Sunday, 19 November, 3:35pm)
Photographer Roman Vishniac is best known for traversing Eastern Europe from 1935 through 1938, on assignment for the American Joint Distribution Committee, documenting Jewish life in Eastern Europe. While the purpose of the photographs was to raise funds for impoverished Jewish communities, few could have predicted that less than a decade later these communities would be wiped out. Vishniac's photographs provide the last visual records of an entire world. After the war he continued to add to the historical record with photographs of Berlin in ruins and children in displaced persons camps before shifting his focus to groundbreaking scientific work. The film goes behind the images and beyond the myths to portray a man who took those closest to him to the brink of rejection, yet gave the world a diverse and beautiful collection.
Link to trailer here.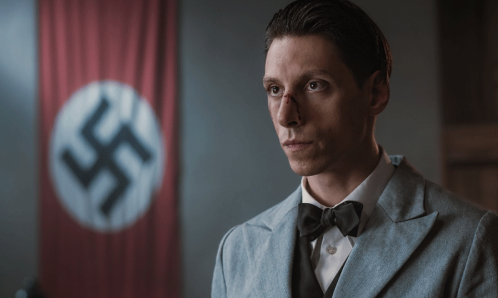 Filip (Sunday, 19 November, 7:10pm)
In 1943, Filip, a Polish Jew, who managed to escape from the Warsaw ghetto, is waiting tables in the heart of Nazi Germany – while taking revenge on the Nazis in his own unique way. Alone, cosmopolitan, and incapable of deeper feelings, Filip hides his Jewish origins and often eludes death, while carelessly enjoying all the charms of a life surrounded by luxury, beautiful women and friends from all over Europe. This very sexy film is wonderfully addictive.
(Warning: Adult content)
Link to trailer here.
Full Newsletter  in English with links to English trailers Click here