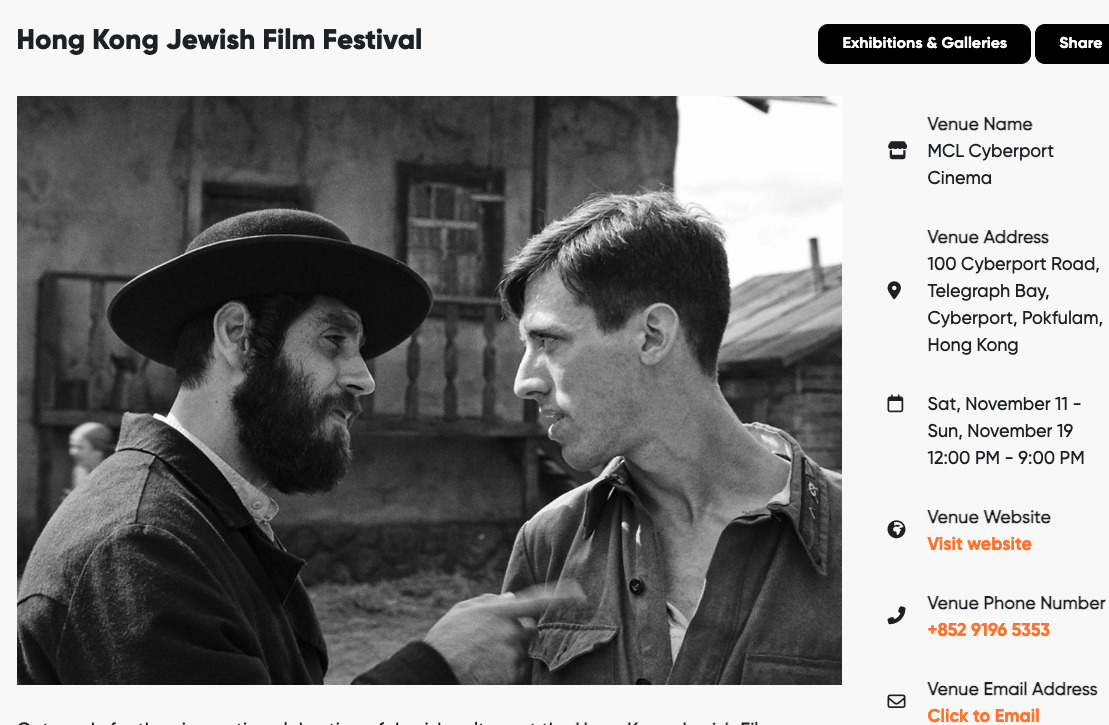 Hong Kong Jewish Film Festival
Get ready for the cinematic celebration of Jewish culture at the Hong Kong Jewish Film Festival (HKJFF). Founded in 2000, the HKJFF is Asia's premier showcase of Jewish-themed films, bringing together filmmakers, producers, critics, and cinema enthusiasts from across the globe. This year's festival, running from November 11 to 19, promises a captivating two-week journey through the rich and diverse world of Jewish and Israeli cinema.
The festival opens at MCL Cinema Cyberport with a remarkable cinematic achievement, "SHTTL," directed by Ady Walter, offering a love story and ode to small-town life set in a traditional Jewish village in pre-war Ukraine, filmed in one continuous shot. The screening will be followed by an in-person Q&A with the director and a dessert gala.
Throughout the festival, you can expect a wide variety of films, including historical love stories, thought-provoking documentaries, romcoms, thrillers, and more. Screenings will primarily take place at Golden Scene Cinema in Kennedy Town, with additional screenings at the K11 Musea Art House.
The HKJFF is dedicated to celebrating, educating, enlightening, and entertaining through the magic of cinema, sharing the beauty and depth of Jewish culture with audiences in Hong Kong.
Tickets for individual screenings and festival passes are available, making it an accessible and enriching cultural experience for all.
Event information edited for consistency and clarity by The Beat Asia.
Full article in English: Click here