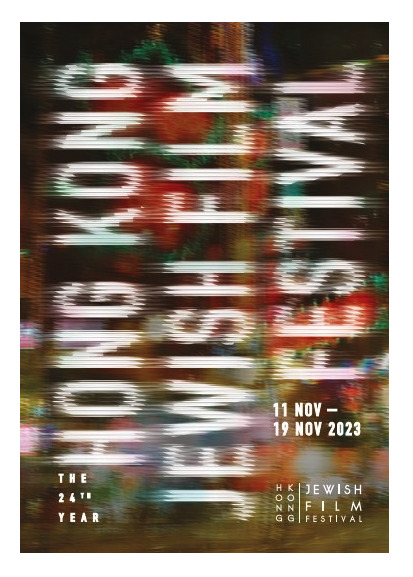 English below the Chinese

第廿四屆香港猶太電影節下月舉行
踏入下半年,多個不同規模與主題的電影的陸續舉行,當中也包括了第二十四屆香港猶太電影節,將於十一月十一日至十九日於三家戲院舉行。
是次香港猶太電影節,將會選取來自以色列、法國、美國烏克蘭與意大利等不同地區共二十多部電影,當中以Ady Walter執導的《Shttl》作為開幕電影,導演亦專程赴港與觀眾對電影進行討論與講解,而該片設有英文和繁體中文字幕,而其他非英語選片均提供英文字幕。
開幕將於MCL數碼港舉行,其餘放映則分別安排於堅尼地鐵高先電影院與尖東站K11 Art House舉行。是次正場票價成人票價為百一元,而學生與長者的優惠票為八十元,另設有可觀賞全數選片的通行証,同時開幕夜場次亦設有放映連映後派對的套票。而全數戲票將於明天起開始發售,有意觀賞的觀眾,敬請把握是次機會從速購票好了。
_________________________________    __________________________________________

The 24th Hong Kong Jewish Film Festival will be held next month
Entering the second half of the year, a number of films of different scales and themes are being held one after another, including the 24th Hong Kong Jewish Film Festival, which will be held in three theaters from November 11th to 19th.
This Hong Kong Jewish Film Festival will select more than 20 films from different regions such as Israel, France, the United States, Ukraine and Italy. Among them, "Shttl" directed by Ady Walter will be the opening film. The director also made a special trip to Hong Kong to talk to the audience. The film is discussed and explained, and this film has English and Traditional Chinese subtitles, while other non-English selections have English subtitles.
The opening will be held at MCL Cyberport, while the remaining screenings will be held at the Kosin Cinema in the Canal MTR and the K11 Art House in East Tsim Sha Tsui Station. The main ticket price for adults is NT$110, while discounted tickets for students and senior citizens are NT$80. They also come with a pass to watch the full selection of films. There will also be a post-screening party for the opening night show. package. All theater tickets will be on sale starting tomorrow. Audiences who are interested in watching the show are advised to seize this opportunity to purchase tickets as soon as possible.
Full article in Chinese and English: Click here