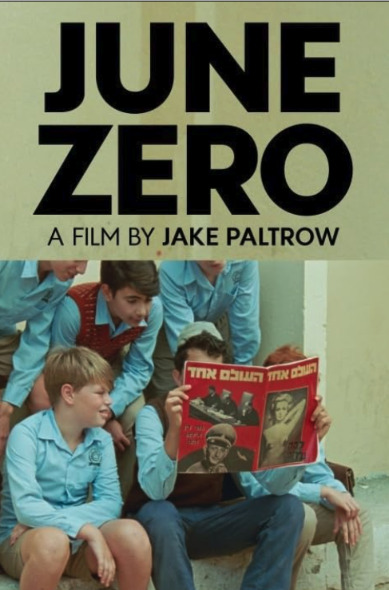 The Hong Kong Holocaust & Tolerance Centre is pleased to support a number of Holocaust-themed films as part of the 24th Hong Kong Jewish Film Festival taking place 11-19 November 2023.
This evening (15 November) at 9:00pm, the public screening of JUNE ZERO will take place at the Golden Scene Cinema at 2 Catchick St, Kennedy Town. Please see below for film description and official trailer.
We hope you will be able to join us. Please visit the film festival website here and get your tickets through this link!
JUNE ZERO
The 1961 trial of Adolf Eichmann, architect of the mass murder of the Jews during World War II, is revisited in a gripping and surprising new vision from American filmmaker Jake Paltrow (The Good Night). This Hebrew-language drama—based on true accounts—tells its story from the intertwined perspectives of three largely unrelated figures: Eichmann's Jewish Moroccan prison guard; an Israeli police investigator for the prosecution and a Holocaust survivor; and a 13-year-old Jewish Libyan immigrant. Largely shot on 16mm film, Paltrow's vividly textured work uses these disparate points of view to paint an image of the diasporic Jewish people and, in its unorthodox narrative approach, reminds us that the same histories are experienced differently by people all over the world, and we are connected through shared traumatic pasts.
Full Newsletter  in English with links to English trailers Click here